after we come down from the hill, i thinks we start to come down at 7.00am and we reached at bottom about 7.30am. we were speeding all the way.
we have breakfast at the pasar and i have famous n tasty mee and also the taufu which is using natural water from hill to make it.
we start our journey to Cherating about 9.00am and we reached there around 10.30am. we checked into chalet which nearby to the beach, but we all too tired. we all sleep after have bath and sleep until 4.30pm.
4.30pm, we go out looks for lunch. it's so quite. i thinks it's because of Bulan Ramadan. no food is available within 5km, so we have to drive around to looks for food. then we come to Holiday Villa and have our lunch.
it's an expensive RM27 lunch!!! which is just an ordinary nasi lemak.
back to Chalet, we continue to sleep.
at night, we have seafood nearby our place. too bad, the crap is out of stock, all is being taken by the table next to us. after diner, we go to Club Med.
We go to Club Med, yes, it's correct, we go to Club Med and park our car at the gate and walks other direction opposite Club Med. haha. it's a Jabatan Perikanan if im not remember wrong.
it's a turtle protection centre and where we can see turtle come to shore to lay egg, if we were lucky. there is no people, other than us visiting the centre.
we watched few minutes VCD which shown to us by the person in charge there. after that, we asked them whether we got the chances to see any turtle come to shore to lay egg but the person in charge said chances is less likely. we also ask whether we can see the small turtle??
Yes, you can. You can after make some "donation" and your will be able to touch n take photos and lastly release them back to sea. we agreed, and im seeing turtle for real for the first time.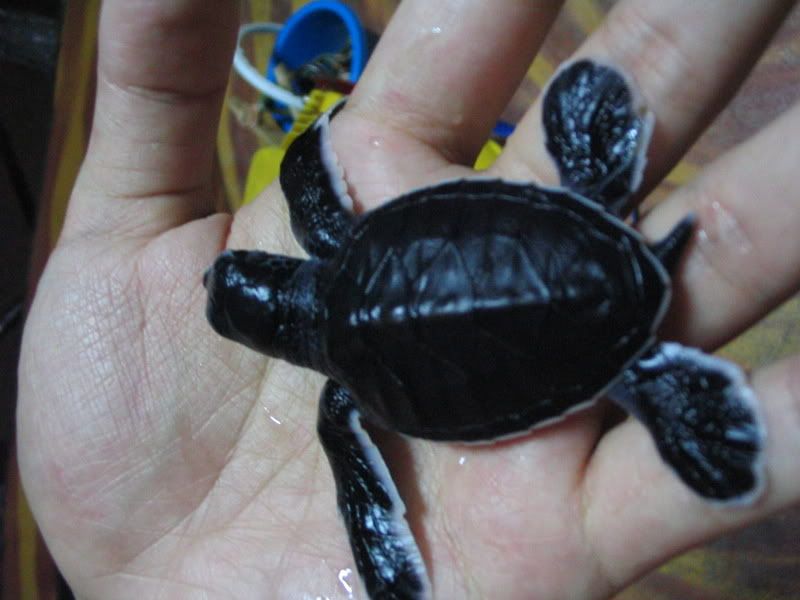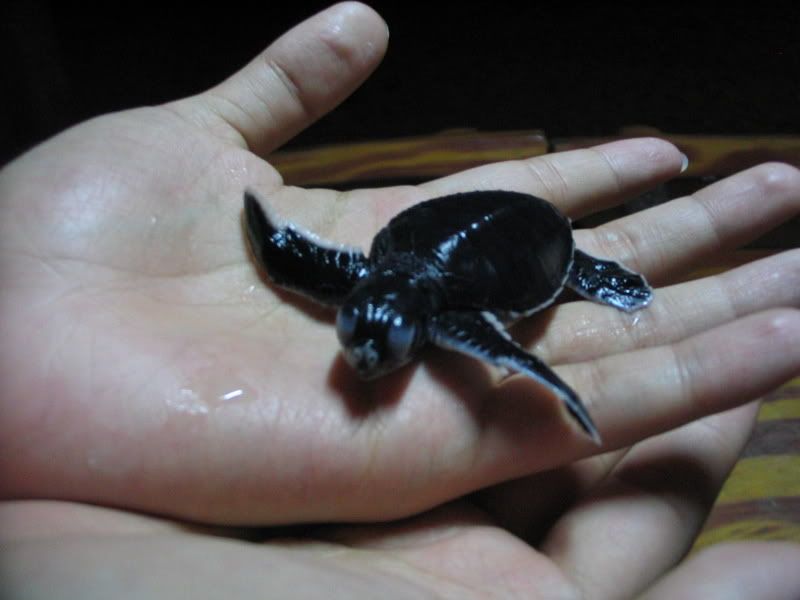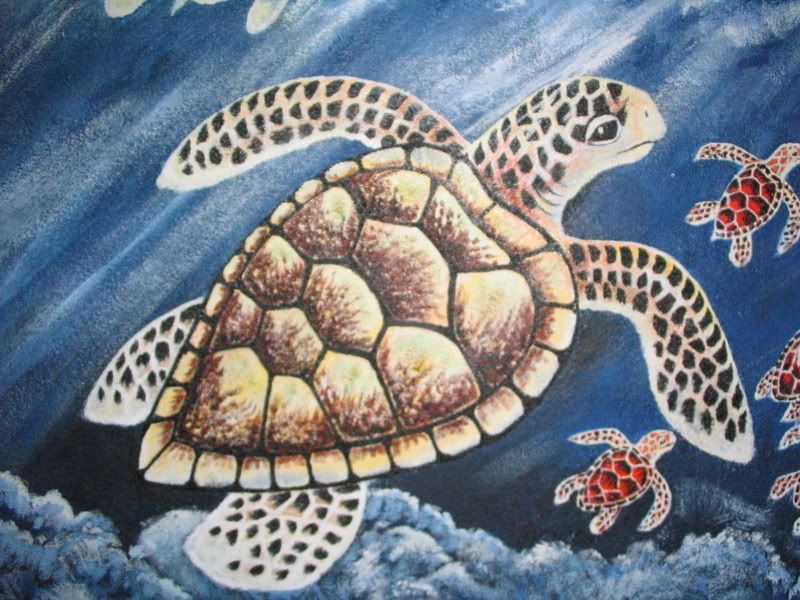 after release the turtle kid, we give RM20 as "donation" to save turtle.